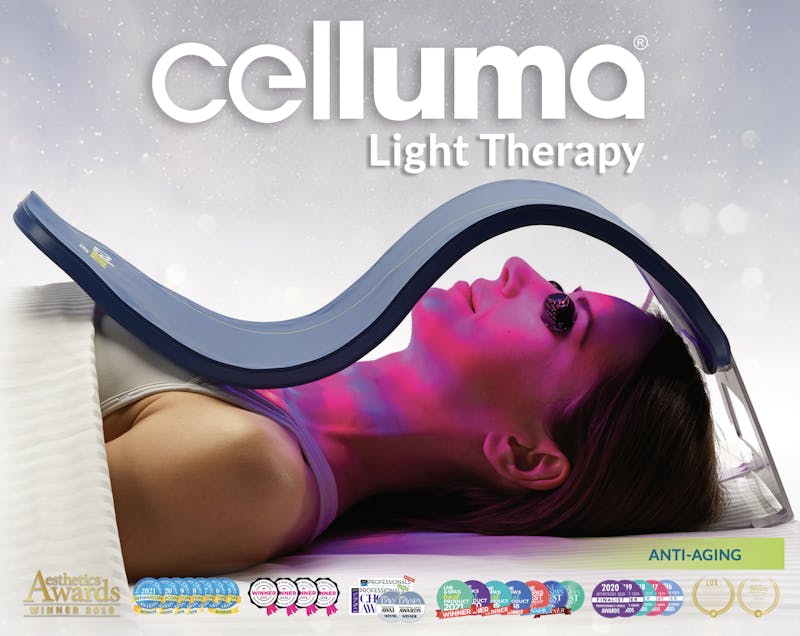 The Power of Light Therapy – Celluma.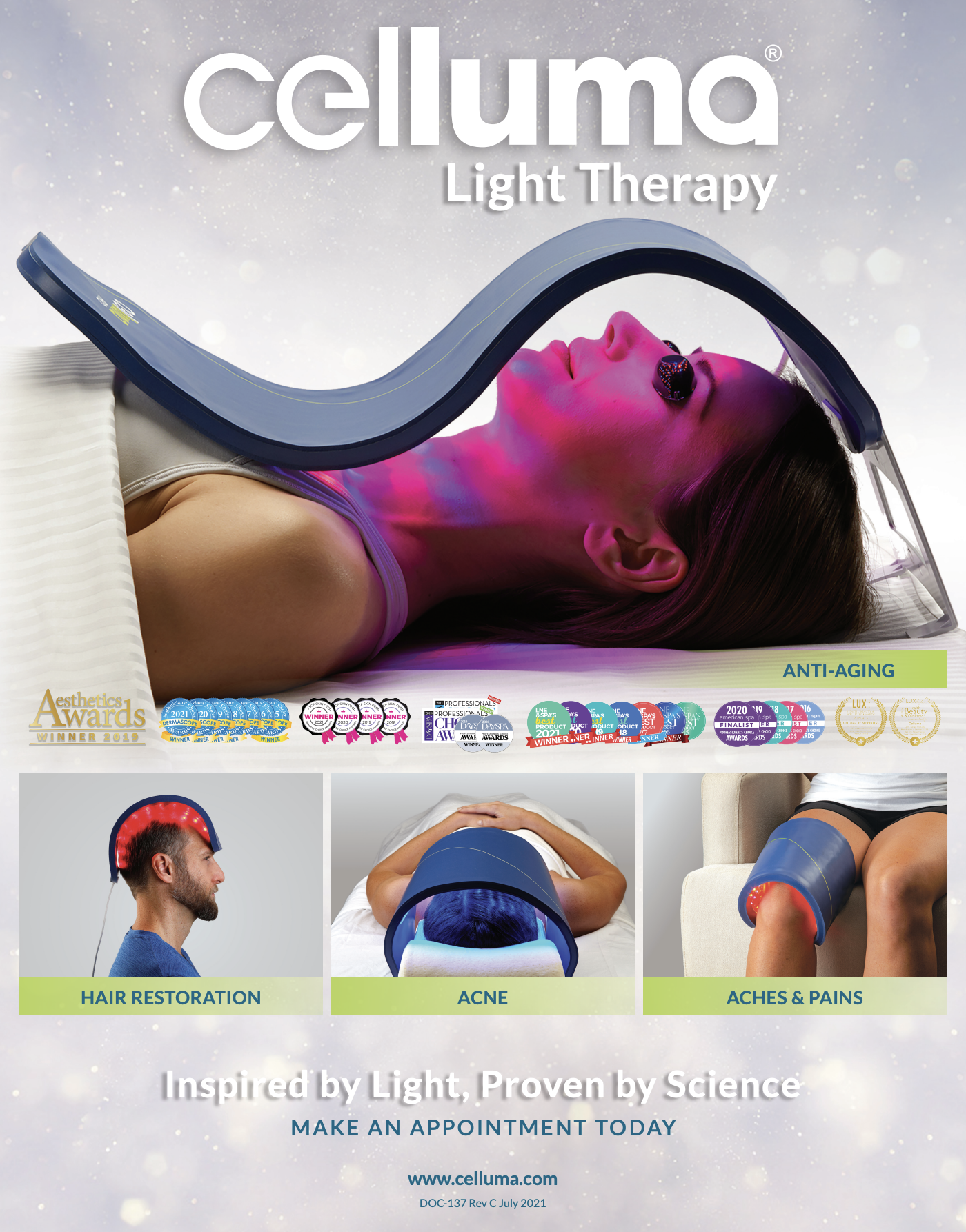 Celluma LED Light Therapy is our newest go to add-on treatment helping patients ignite the healing process. Clinically proven, cell repairing, LED technology and an all in one solution.
Its LED versatility is unparalleled and is an excellent choice for both in office treatments or as a convenient, multi-use at home solution that is simple to use.
This quick, non-invasive, powerfully effective addition offers an abundance of positive results.
Notably excellent for inflammation, muscle, joint and arthritic pain as well treating a variety of skin conditions including acne and fine lines. Further it has been proven to promote hair growth – we think of it as a must do with our leading-edge exosome treatments.
Celluma Restore is a quick and powerful boost to facials, skin treatments, hair treatments and is commonly used in conjunction with other treatments such as your IV Nutrient Therapy sessions.
For tips on proper hair positioning if you opt to purchase the device for at home use view here:
https://www.youtube.com/watch?v=mMAcZK7pzfo
Illuminate vitality and give yourself the gift of this non-invasive, gentle yet effective treatment with your next skin care, exosomes or hair rejuvenation appointment.
Tiffany Hirsh | Director of Client Relations
View Tiffany Johnson's profile