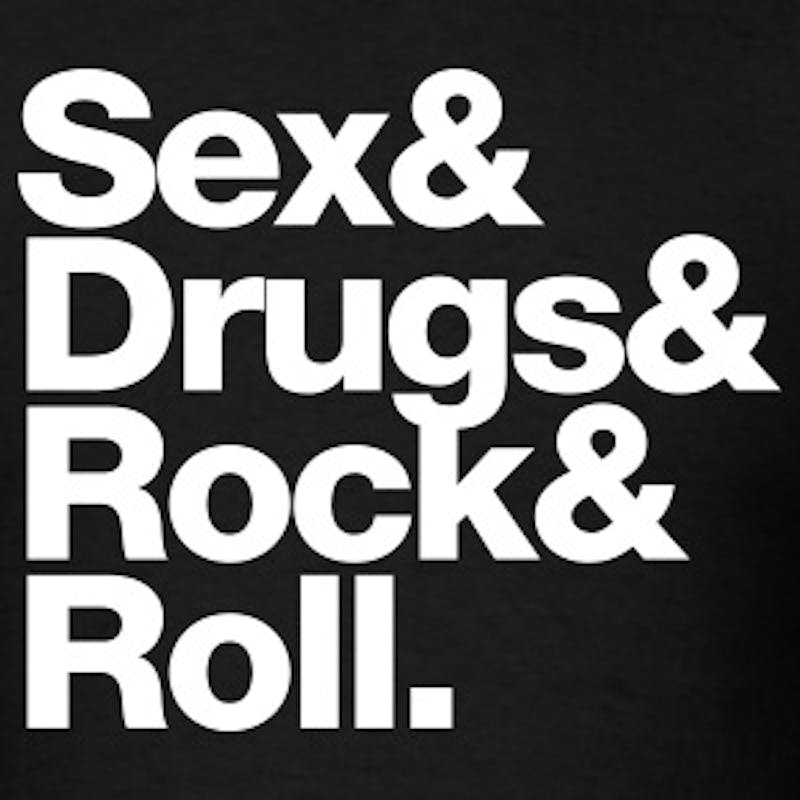 Sex, Drugs and Rock & Roll
The Anti-Aging Trilogy?
Sex
New research finds that having sex as least once a week slows aging in women! Having fun between the sheets lengthens the telomeres on DNA strands and is associated with slower aging, longer lifespans and better health! You don't even have to be "satisfied" for sex to provide all it's benefits…although we hope you are anyway. So, f*#k your way to youthful vibrance!
Drugs
Can "drugs" be anti-aging? It depends…pharmaceutical research is most definitely looking for the fountain of youth in a pill or bottle. And there so many kinds of drugs; Prescription; Illegal; Bio-identical; Natural; Synthetic. All drugs have pros and cons but I can safely say that Botox and Dysport are medications that are absolutely anti-aging by managing wrinkles on the face. Also, studies show that people report less anxiety and depression when the 11's in between the brows are treated. Because the mind-body connection of stress in the face isn't triggered, the mind believes it is more relaxed! Coupled with PrimeMyBody CBD oil, (ask us!) some drugs can be an anti-aging ticket. The results are written all over your face!
Rock and Roll
Austin City Limits Music Festival is in full swing here and the city will be electrified with music and fans for weeks. Without a doubt, music really does make the world a happier place and it deeply informs and influences peoples' lives. It doesn't matter if it's Rock & Roll, R&B, Blues, Country, Rap, Classical or whatever. If it's your jam, so to speak, tune in and turn on. One study from University of Kansas showed that those who learned to play a musical instrument at a young age have stronger brains better able to resist cognitive decline in later years. But you don't have to play music to benefit. So, listen, dance, sway, play and get out of your mind and into your body for a multitude of anti-aging benefits.
View 's profile