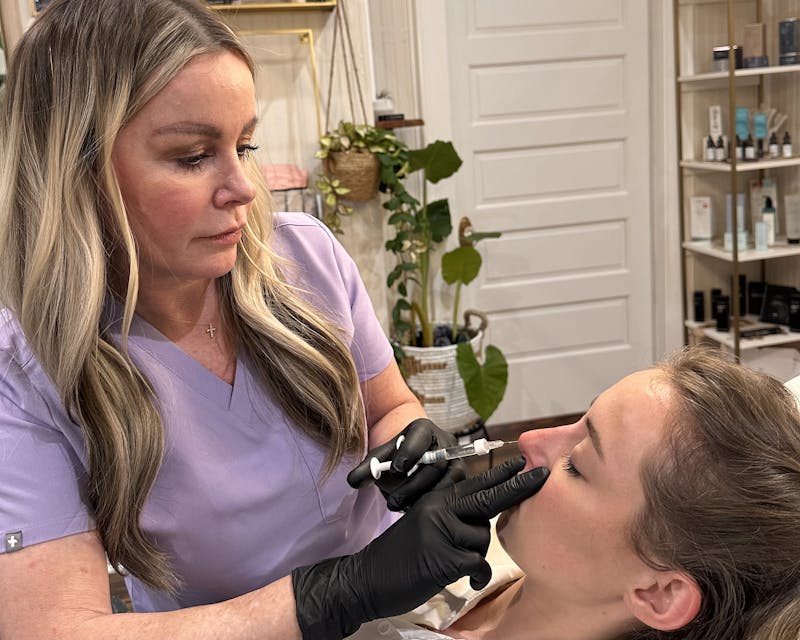 Non Surgical Rhinoplasty
One of my favorite treatments to perform is a liquid rhinoplasty. It's always so amazing to be able to give someone the nose they have always dreamed of without having to get surgery! Liquid rhinoplasty is an in-office non-surgical procedure that reshapes and contours the nose with minimal downtime and immediate results. It's a great option for someone who is uncertain about a surgical rhinoplasty, does not wish to have cosmetic surgery, or does not want to undergo general anesthesia.
Although not permanent, a liquid rhinoplasty is still a great option for patients seeking a long term solution, as it can last up to 18 months. A liquid rhinoplasty is also a great way to get an idea as to what a surgical outcome could look like - or what I like to call a test drive!
Non surgical rhinoplasties can also be performed with dissolvable thread and last up to 18 months as well. Nose thread lifts are also a quick in-office and non-surgical procedure with minimal downtime. Modern threads are made of polydioxanone (PD) which is like a dissolvable surgical suture. Corrections can be made to the bridge of the nose as well as the droopy tip. This is a great option for patients who have had precious trauma or surgical rhinoplasty and are not candidates for dermal filler.
Our nose is such a beautiful attribute and focal point of the face, and I love being able to help others love that part of themselves. Something to remember that I like to remind my patients as well is that nothing on our face will ever be perfectly symmetrical, but small changes to the nose can help achieve that "golden ratio" for facial balancing we are all trying to achieve!
View Amber Folis's profile