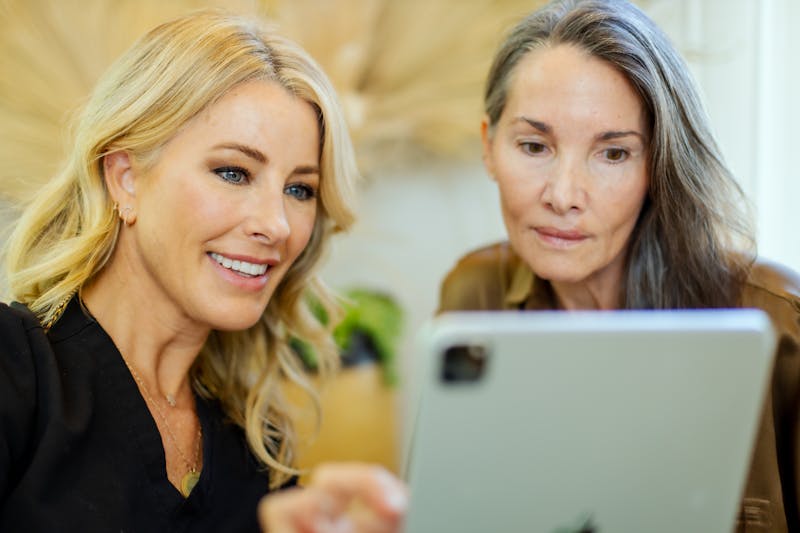 New Client Botox is so rewarding!
One of my most favorite things to do in my practice is consult and treat a client for their first time with a neuromodulator: Botox, Dysport or Xeomin. It is such a game changer and the mutual enjoyment we get while oohing and aahing over their smooth skin at our follow up is so satisfying! At Saving Face you will never be pressured and we are not motivated by sales. We are motivated to help you look good so you feel good so you do good. More goodness abounds and the whole Universe benefits from you getting your Botox!
I want to know how I can best serve you at your consultation/treatment. I listen to your concerns and goals and educate you on your options creating a customized treatment plan for you. Generally speaking, we are of the "less is more" approach; we find the minimum dose to keep you looking natural and fresh. We can always add more later if need be!
Before we treat, we ensure you understand the paperwork, conduct a focused medical assessment to make certain you are a safe candidate, and take a few "before" pictures. The treatment itself is fast…a couple of minutes tops…and it's done with the right dose, in the right place, at the right depth. Injections are ALL we do here and we specialize in making your treatment as comfortable and effective as possible. More often clients share with me that the anxiety before the treatment was much worse than the treatment itself!
We schedule a follow up two weeks after your initial treatment once the results have kicked in and together we assess how your muscles responded and if you could benefit from any adjustments. Then, hopefully we will have it all dialed in for the subsequent treatments every 3-4 months, all while monitoring for expected changes….and a joyful mutually satisfying injector/client relationship is born.
Welcome to the Party!
View Victoria Hunter's profile