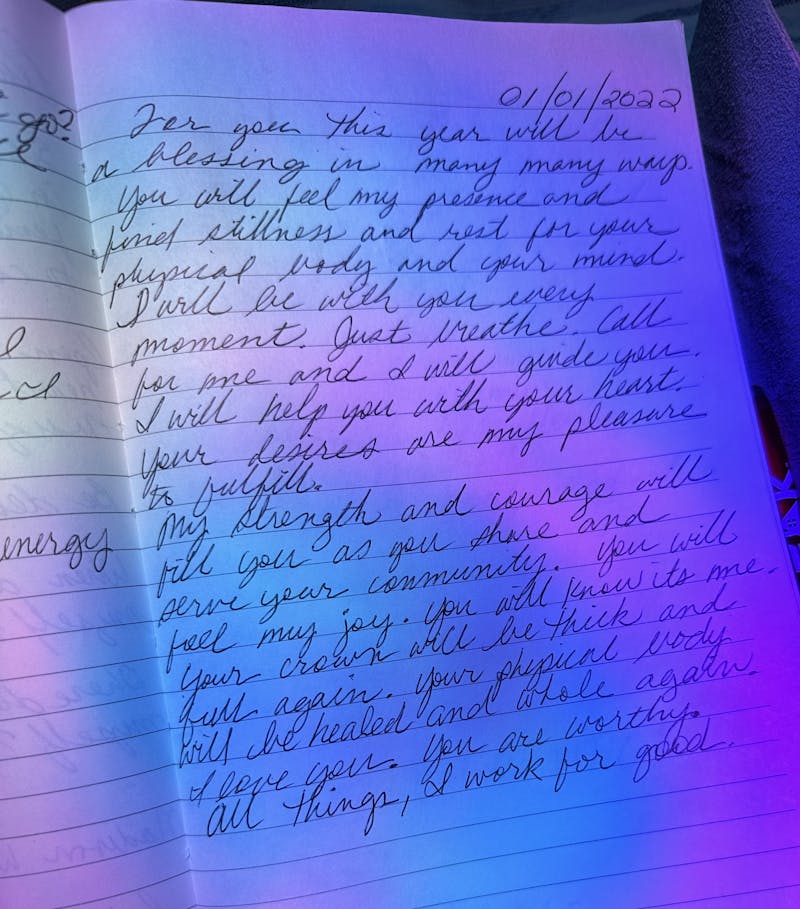 Intention setting is a powerful tool.
I want to share this with you as we start 2023 to encourage you all to set your intentions and go for it.
This a peek inside my heart. My journal entry 01/01/2023
For you this year will be a blessing in many many ways. You will feel my presence and find stillness and rest for your physical body and your mind. I will be with you every moment. Just breathe. Call for me and I will guide you. I will help you with your heart. Your desires are my pleasure to fulfill.
My strength and courage will fill you as you serve your community. You will feel my joy. You will know it is me. Your crown will be thick and full again. Your physical body will be healed and whole again. I love you. You are worthy. All things I work for good.
I feel that I have received this and more. My life has changed in many ways and the blessings are abundant. As you set your goals, intentions, dreams and desires for this year, I encourage you to go big and be specific. I'm excited to see what this year holds for all of us.
In love,
Brooke
View Brooke Nichol's profile