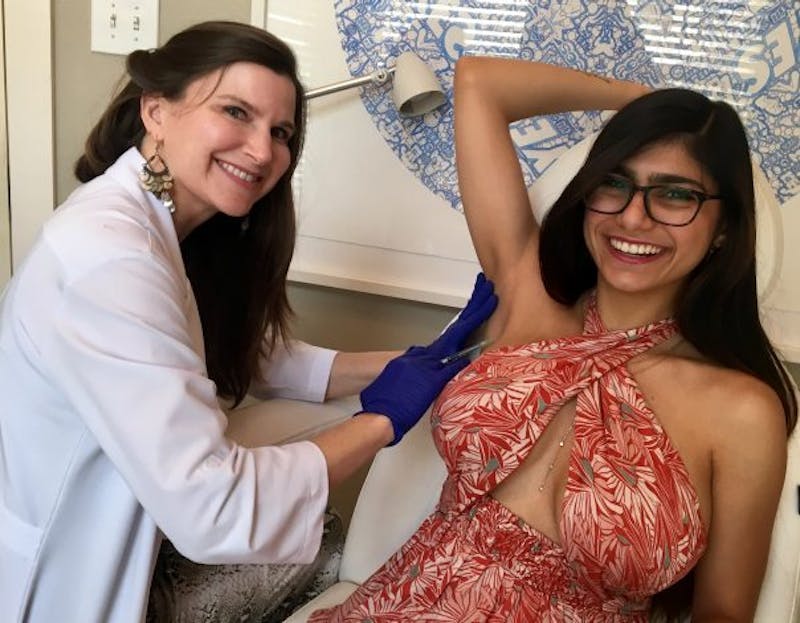 Hyperhidrosis: Excessive Sweating
Botox is a neuromodulator that is used for many therapeutic purposes. For almost 30 years treating a wide variety of conditions including tremors, bladder spasms, TMJ, and migraines. In 2004, the FDA approved Botox for the treatment of excessive sweating, known as hyperhidrosis.
Botox is a purified protein that has the ability to temporarily block a chemical messenger that effectively "turns off" the body's ability to sweat in the area injected. Safe and effective, Botox is placed superficially in the armpits, hands, feet or head where it stays. The whole treatment takes less than 10 minutes and clients have likened the sensation to acupuncture. Side effects can include bleeding, tenderness or swelling or unlikely, muscle weakness in the area. After 2 weeks, Botox reduces sweating up to 90% and results last 6 months or more.
Sweating benefits the body by regulating temperature and excreting toxins so we certainly do not inhibit your ability to sweat in general, but for a particularly challenging area, it can be wonderful! Dysport and Xeomin can be used as well with excellent results. It really is a quality of life issue for some people and just a little neuromodulator a couple times a year can improve self confidence dramatically.
Come in for a consultation and don't sweat it!
View Victoria Hunter's profile