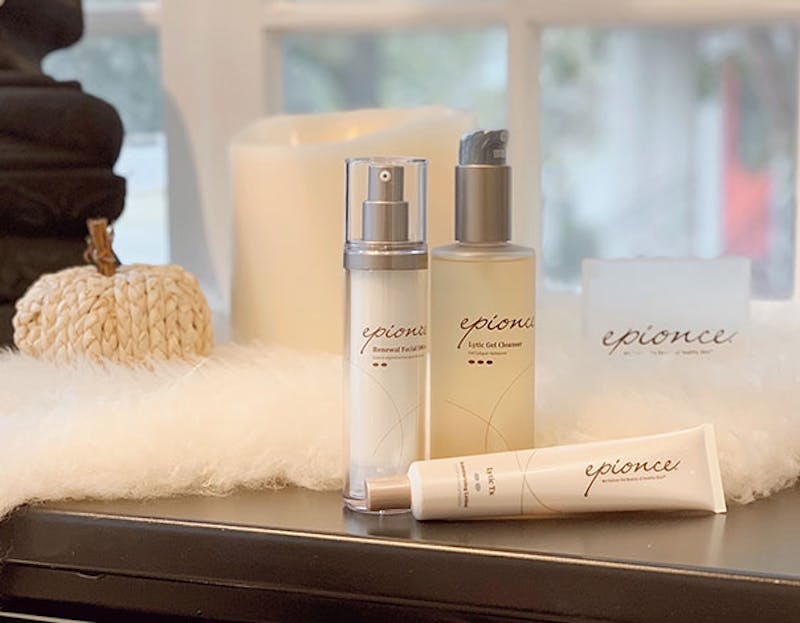 Epionce: Healthy Skin from the Inside Out
I wanted to take a moment to talk to you about skin care. While I exclusively specialize in aesthetic injections, skin health is so important and I am using a line of products that I LOVE and respect and feel compelled to share the wealth with you.
I suffered from adult onset acne and have been around the block a time or twenty in the skin care world. Most skin issues stem from some pathway of inflammation and appear as acne, rosacea, sun damage, roughness or aged, lax skin. This simple, easy to use anti-inflammatory Epionce regimen will recondition and improve your skin. Period. It works and it's not toxic AF like a lot of the products on the market today.
Epionce has been granted 20 US patents and is proven safe and effective by over 15 independent (NOT "bought and paid for")clinical trials. It continues to win "Best OF" from New Beauty and is the primary line I use on my own skin and recommend for others.
Dr. Carl Thornfeldt, the cutest Idahoan derm in the history of derms, created this powerhouse line. He studied and worked with Dr. Linus Pauling who won the Nobel Prize for Chemistry (topical Vitamin C) and states, "I know there are many compelling theories about skin. Through years of research and treating my patients, I found by repairing the barrier and blocking chronic inflammation had the most profound effect on aging and skin health in my patients. I have spent a lifetime on proving the safety and efficacy of our product."
Epionce is a physician strength skin care line that is a beautiful mix of hard science formulations and botanical ingredients in proven concentrations to show measurable and visible improvement in the skin. It is paraben, fragrance, sulfate, gluten and cruelty free.
You will see visible improvement in:
Fine lines and wrinkles
Dark spots and discoloration
Rough/uneven texture
Dry and scaly skin
Acne prone and problem skin
Clarity and radiance
Personally, my go-to is the Lytic Gel Cleanser, Lytic Tx and Renewal Treatment Lotion morning and night. The Lytic Tx and Renewal Lotion together were studied and proved MORE EFFECTIVE than prescription strength Renova (tretinoin) without all the redness and flaking. It's super easy to use, doesn't have a million steps and isn't crazy expensive. There's room in the regimen to add in a favorite product you may have. But, you won't need it. I could go on and on about these products but blogs are supposed to be concise. There you have it. Come in and try it for yourself. I hope you feel the same way I do.
Love
-Victoria
View Victoria Hunter's profile