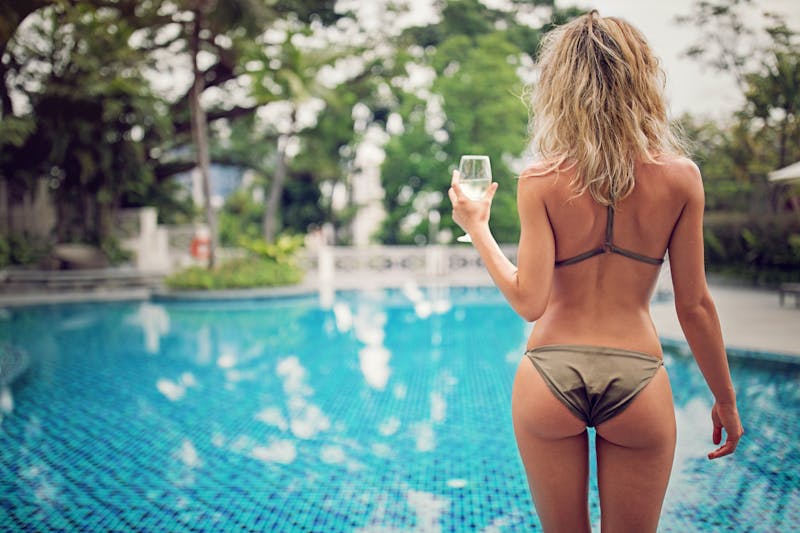 Booty by Barron: In Office Booty Gainster
Self-care beauty checklist:
Forehead and frown line Botox: Check
Lip and chin filler: Check
IPL and at home skincare: Check
Booty by Barron: in progress
Your booty belongs in your selfcare routine. Welcome to Booty by Barron, our non-surgical BBL (aka Brazilian Butt Lift) that increases overall volume, smooths skin, and shapes a more rounded booty by improving the appearance of the upper shelf and outer hip dips.
Why this method?
As a physician's assistant with years of experience in plastic surgery, I have performed countless consultations on body contouring and helped perform numerous BBL surgeries. A BBL is an incredible option for the right candidate, but given the potential risk and extensive downtime, I was left searching for an effective alternative for my patients.
How does Booty by Barron work?
Utilizing the brilliance of a product called Radiesse and an injection technique that requires minimal downtime, this procedure optimizes both immediate and long-term effects. Radiesse is a standout product because it combines a gel, which offers instant contouring, as well as collagen-stimulating microspheres of calcium hydroxylapatite; the scientific name for a naturally-occurring mineral compound that triggers your body to produce type 1 & 3 collagen and elastin in as little as 3 months. This simply means that your peachy improvements will be seen instantly but will continue to improve as the strengthening matrix forms beneath the booty to smooth and tighten the skin around your new volume. This homegrown collagen effect from the Radiesse gives longevity to your new bouncier booty with an expected duration of 1-2 years or more.
Keep in mind that the Booty by Barron approach is an easy, no-down-time alternative to surgery -- it is not a replacement for surgery. As a non-surgical option, there are limitations to what can be achieved, but it's a great option for the right candidate, one that prioritizes shape over size. During our consultation, I will provide you with honest treatment recommendations backed with experience in both the surgical and non-surgical approaches to obtaining your booty goals.
Next steps:
Let's schedule a consultation, where we can map out your customized plan together. The average number of injection sessions range from 2 to 4 with treatments spaced 3 to 4 months apart depending on your personal goals. If you schedule soon, your summer beach bum will thank you.
Maci Barron PA-C Saving Face Injector
View Maci Barron's profile